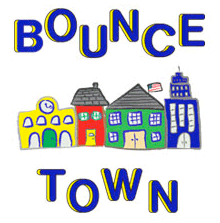 Private Booking Pricing & Information:
Possible times to book private time:
Monday-Sunday (closed on Tuesdays): 10am-5pm.
1 hour of private time for up to
10 children (ages 2 years & up) = $150, plus tax
(Group will have private use of the entire play area & arcade; time includes prize redemptions.
Group must exit the facility after their hour is up.)
Please call us at (860) 352-8170 or email us at to book your private time.
We will charge the full amount over the phone, upon booking, since we will be closing our facility for your group.
​
*MASKS MUST BE WORN BY ALL ADULTS & CHILDREN, AT ALL TIMES.*